Join Us for Adoption Saturdays in Germansville
12:00PM – 4:00PM
For Adoption Information and scheduling of an adoption appointment: please contact:
610-248-7399 OR fffadoption@verizon.net
See all our AVAILABLE CATS here!
Adoption Fees
$50 for cats 4 months and older
$70 for kittens

*

($20 of that is a deposit for spay/neuter)
Senior Cat adoption fee waved for qualified adopters
All cats adopted will be micro-chipped.
Cash or check only,we do not take credit cards
Seniors for Seniors Program– If you area 65+ and adopt one of our senior cats (age 8+) you qualify for this program
Adoption Documentation
Forgotten Felines and Fidos, Inc. will call your listed veterinarian for a reference as part of our screening process.  Please inform them of your application with permission to speak with us.
When you adopt from us we provide:
A pleasant adopting experience.
Clean spacious rooms,a chance to sit with the cats and see who adopts you!
Knowledgable volunteers
Reasonable adoption fee
Medical records provided for all adopted animals
All cats adopted will be micro-chipped.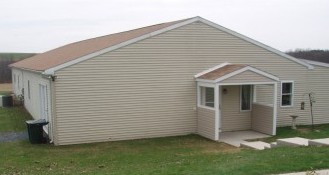 * Learning and socialization takes place in the early part of a kitten's life. When you adopt a pair, the socialization can continue. Kittens can create an environment of security and comfort for each other.  In some cases bonded kittens must go together.  It is at the discretion of the shelter  to determine if a kitten can go to home without a playmate.  When interested in a specific kitten, please read their entire write up on Petfinder to determine the specific needs of that kitten.